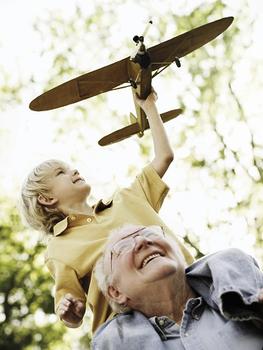 Your need: pass on capital to future generations
You have had a successful life and you now want to organise the transmission of your wealth to future generations.
Life insurance represents a tax efficient means of passing on capital to future generations. Moreover, unlike with ordinary savings products in France, you can freely choose the beneficiary(ies), and determine how the total amount will be allocated among them.
You should pay close attention to the beneficiary clause and review it at regular intervals to ensure that it continues to correspond exactly to your wishes.
The contracts offered by CNP Assurances, France's leading life insurer, will enable you to carry out your future projects and ensure that, when the time comes, your wealth will be passed on to future generations in accordance with your wishes.
Our banking partners
CNP Assurances is a long-term partner of La Banque Postale and the Caisses d'Epargne.
La Banque Postale distributes estate planning products insured by CNP Assurances.
The Caisses d'Epargne distribute products insured by CNP Assurances.
Ask your insurance advisor for details.
Visit the La Banque Postale website