Getting closer to SMEs, or the story of a three-way partnership
The Klésia group and CNP Assurances have chosen to respond to the social protection requirements of SME owners by going to meet them. A winning approach for clients, as testified by Philippe Huchant, director of HP Transports.
Our corporate social responsability (CSR) Report 2018 is now available. Discover our commitments towards a sustainable economy and for an attractive enterprise.
Our 2018 Annual Report is now available. Discover it and all our publications (CSR Report, Financial report, Group code of conduct...).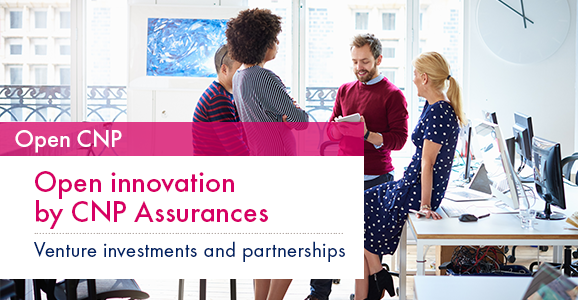 Launched in 2016 with a budget of €100m over 5 years, the Open CNP programme aims to financially support the growth of innovative start-ups while developing mutually rewarding partnerships. The start-ups are in similar fields of activity to those of CNP Assurances: e-health, fintech, insurtech...