Our professional disciplines
Actuary
Role
Provide the technical expertise required to create or modify insurance contracts based on the Group's profitability criteria.
Responsibilities
Conduct statistical, economic and financial analyses for use in developing insurance products.
Define contract profitability parameters (pricing, premiums, etc.).
Embed products in their IT, financial, organisational and administrative environment.
Monitor contracts over time, making changes where necessary, analysing results and using statistical models and simulations.
Requirements
Actuarial degree from an accredited institution such as ISFA, ISUP or ENSAE (for France), Institut and Faculty of Actuaries, Canadian Institut of Actuaries, Vriej Universiteit Brussel
International Project Manager
Role
Develop international relationships and lead partnership projects to secure CNP Assurances' presence in global markets.
Responsibilities
Maintain relationships with CNP Assurances shareholders outside France.
Seek out new partners and negotiate agreements to set up offices or distribution partnerships in new international markets.
Compile investment files for senior management, represent CNP Assurances internationally.
Monitor competitors.
Requirements
Post-graduate degree; significant experience in sales, insurance techniques and finance; French, English + a third language.
Insurance Advisor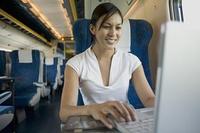 Role
Help to build a client portfolio and retain clients by providing advice on the Group's various life insurance products and services.
Responsibilities
Plan and conduct client visits, and generate sales.
Meet sales targets.
Negotiate and close contracts in accordance with the Group's principles of ethics and prudence.
Regularly report on results.
Requirements
Two to five years' higher education in sales and at least three years' experience in personal insurance sales, personal income taxation and wealth analysis.
A drivers' license is required for this position, as it involves significant travel. Company car, PC laptop and mobile phone provided.
IT Project Manager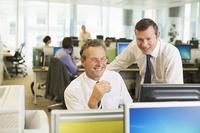 Role
Lead development projects and improve user information systems environments.
Responsibilities
Working closely with user operating departments and IT development teams, your main responsibilities will be to:
Lead IT projects, drafting specifications, validating detailed analyses, creating and executing test plans.
Monitor projects and coordinate client relations.
Assist and train users and write user procedures.
Monitor and manage systems on a daily basis.
Requirements
Post-graduate degree in organisation or information systems, with substantial experience of leading IT projects or in the area of change management experience.
Policy Administrator / Individual or Group Insurance Account Manager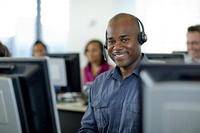 Role
Manage individual or group life insurance contracts.
Responsibilities
Execute common administrative transactions (premiums, surrenders, contract expiry, tax certificates, transfers) and manage benefit payments.
Handle reinsurance contracts or services that require beneficiaries to undergo a medical examination, update databases, prepare policyholder statements.
Inform and advise clients, insureds and/or partners.
Requirements
High school education or two years' higher education, with some initial experience in banking & insurance.
Financial Portfolio Manager
Role
Help to define and implement the Group's insurance product financial strategy.
Responsibilities
Apply the portfolio strategy (estimate cash inflows and outflows, select investment types, manage yields).
Analyse new products in cooperation with the marketing teams and recommend appropriate financial strategies.
Close the accounts on a product-by-product basis.
Report on financial results internally and to clients.
Requirements
Post-graduate degree in finance/business administration and experience in financial and economic analysis.