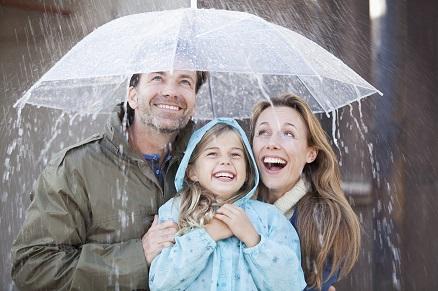 Personal risk insurance
Well-being, now and in the future
CNP Assurances plays a major role in providing supplementary social protection for families. New protection needs are emerging as families become more scattered, the population ages and new working models are adopted. Increasing life expectancy in Europe and expanding middle classes in Latin America are also driving demand for personal risk insurance solutions.
The Group has been quick to respond to these trends, for example in Brazil where it was the first company to introduce a micro-insurance product in the market. Named Amparo, the product not only provides accidental death cover, it also includes assistance with all aspects of the funeral and food aid for the deceased's family over several months.
To meet future demand even more effectively, we are engaged in a process of continuous innovation, developing new services and guarantees that provide real lifetime support for our policyholders.
Why purchase personal risk insurance
The basic protection offered by the welfare system is often insufficient to compensate for a fall in income due to an unforeseen event. It's better to be prepared. A personal risk insurance policy provides additional protection, helping to maintain your income over a short or long period. It protects your future and that of your family, helping you to face up to the risks of everyday life and plan ahead with confidence.
A new generation of products and services
Because we don't believe that personal risk insurance should stop at financial benefits, we offer solutions that include support and prevention services, which are available from the day the policy is purchased.
The secret to well-being is forward planning. That's why we have developed ambitious programmes with our partners. For example, long-term sick leave represents a massive financial burden for a local authority and a growing challenge for companies. Recognising the problem, we offer our partners a holistic solution combining employee support services and a system built around our network of health specialists to limit the risk of employees being off work for an extended period. Based on the same principle of a holistic approach and lifetime support, we offer solutions that combine health and death/disability insurance under the same policy, along with targeted services in such areas as prevention, healthy living advice, work/life balance and help for carers.
Personal risk offers for all the risks of everyday life
CNP Assurances has developed a broad array of innovative and complementary products, including:
Accident insurance
Long-term care insurance
Death and funeral insurance
Health insurance
Term life insurance and funeral insurance
Maintaining a family's standard of living following the death or disability of the main breadwinner can pose a major problem.
Our term life insurance policies help to protect your family from the financial consequences of your death, for example by paying an education allowance for your school-age children and a living allowance for your spouse.
Our funeral insurance policies allow you to pre-arrange your funeral or prepay part of the related cost to avoid adding to the emotional strain experienced by your loved ones. As well as covering all or part of the funeral and burial costs, the policies also include assistance in carrying out the formalities related to the death.
Accident insurance
Every year, millions of people are victims of a domestic accident, criminal injury, a terrorist attack or a natural disaster. When the accident occurs outside the workplace and a claim cannot be made against a third party, the victim is not covered.
With our accident insurance policies, if you are seriously injured in an accident outside the workplace, you will receive a settlement quickly and without waiting to find out if a claim can be made against a third party.
Health insurance
Increasing healthy life expectancy is a permanent challenge. It's also what inspires the development of our products, which not only cover medical costs but also include prevention and support services. Drawing on the services of our specialised subsidiaries, we support you over the long term and help you to protect your health.
Long-term care insurance
Longer life expectancy, growing long-term care needs and the limits of the welfare system are making it increasingly important for each of us to identify the best type of protection for ourselves and our loved ones. We have played a pioneering role in the long-term care market and now have over 20 years' experience of this business. No less than ten actuaries specialised in long-term care perform continuous assessments of the risks and their financial impact in order to develop offers responding to these needs.
Covering both partial and total loss of autonomy, our products address the policyholder's financial needs and also include services in the areas of prevention, assistance with everyday tasks and support for carers. By providing these services, we help to reduce long-term care needs.