The Group
Longer life expectancy in France and Europe and the growing middle class in Brazil are driving growth in family protection needs in Europe and South America alike. We anticipate these social changes in order to be ready with effective responses to people's emerging needs. Our ambition is to offer the right personal risk and savings solutions at the right price for everyone. More than that, we want to be a partner of our policyholders' well-being throughout their lives.
For 160 years, CNP Assurances has been protecting people against the risks of everyday life. Our Group is France's leading provider of life insurance and term creditor insurance, and the fourth largest insurance company in Brazil.
With our life insurance, pension, personal risk insurance, health insurance and service offerings, we offer a response to the many changes affecting our policyholders' lives.
38 million
personal risk, protection & health
policyholders
worldwide
14 million holders of savings and pensions contracts
€32.4 billion in 2018 revenue
As a member of the Caisse des Dépôts Group, CNP Assurances has deep roots in the public sector. Listed on the stock exchange since 1998, the Group has a solid ownership structure, with a stable base of core shareholders united by a shareholder agreement.
1850-1959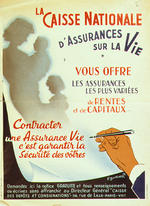 Basic personal risk cover is introduced by Caisse des Dépôts et Consignations
19th century – Legislators lay the groundwork for a State-sponsored system of personal risk cover by setting up three national insurance funds within Caisse des Dépôts et Consignations:
The pension fund Caisse Nationale de Retraite pour la Vieillesse in 1850.
The life insurance fund Caisse Nationale d'Assurances en Cas de Décès in 1868.
The accident insurance fund Caisse Nationale d'Assurances en Cas d'Accident, also in 1868.
The industrial revolution sees the emergence of a new social group – the working class – which can no longer rely on once-strong traditional ties of solidarity for protection. Unlike farmers in the agrarian economy, factory workers have no safety net; if they lose their job, they and their entire family descend into poverty. The three funds set up in the 19th century play a key role in developing the first tools – probability formulas, mortality tables, etc. – that will form the basis of the modern insurance system.
1949 – During post-war reconstruction, alongside the creation of France's social security system, two of the funds are merged to become Caisse Nationale d'Assurance sur la Vie (CNAV), the first major government-sponsored life insurance scheme to be introduced by the National Assembly.
1959 – Caisse Nationale de Prévoyance is created to manage the three funds set up in the 19th century, becoming a sub-division of Caisse des Dépôts. Its purpose is to streamline fund management at a time of rapid growth in the insurance market. In 1959, Caisse Nationale de Prévoyance develops the first term creditor insurance products. In 1960, it launches the first individual insurance policies invested in mutual funds. The policies are distributed by the French Post Office and the French Treasury.
1960-1991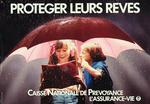 Demographic shifts lead to the development of new social safety nets
1960-1970 – Demand for social protection increases in the 1960s, and concerns emerge in the late 1970s about the financial viability of the existing pay-as-you-go pension system. These trends give significant impetus to the life insurance sector. Caisse Nationale de Prévoyance (CNP) begins to play a major role in developing affordable personal insurance products for French customers in every income bracket.
1980 – CNP launches unemployment insurance products.
1987 – CNP develops the first long-term care insurance solutions under group contracts. Adapting to growing competition, CNP becomes a state-owned enterprise (Etablissement Public à Caractère Industriel et Commercial – EPIC), faced with the same challenges of efficiency and performance as its private sector competitors. Financially independent, CNP nevertheless remains a part of the Caisse des Dépôts Group.
1988 – CNP strengthens existing alliances by creating Écureuil Vie with Caisses d'Épargne (a partner since 1987) and Préviposte with the French Post Office (a partner since 1868).
1992-2000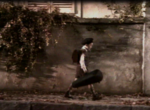 CNP Assurances is created to coincide with the birth of the single European market
1992 – Caisse Nationale de Prévoyance becomes CNP Assurances, a French société anonyme (joint stock company) governed by the French Insurance Code. This development is a direct result of the single European market, which opens up a wealth of growth opportunities.
The change enables CNP Assurances, like any other joint stock company, to issue shares to strengthen its capital base and thereby support its development in France and internationally.
CNP Assurances' ownership structure is decided in late 1992. In addition to the French State, which continues to hold a portion of the capital, Caisse des Dépôts and the French Post Office become major shareholders. In this way, CNP Assurances strengthens ties with its key partners.
1995 – CNP Assurances starts to expand internationally and enters the Argentine market.
1998 – To fund its development, CNP Assurances floats 22.5% of its capital on the French stock market.
2001 - nowadays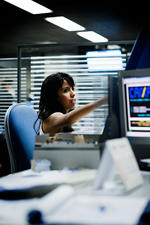 CNP Assurances enters the Brazilian market to meet the growing needs of the middle class
2001 – After Argentina in 1995, CNP Assurances establishes a foothold in Brazil, where it sets the stage for a Latin American success story.
2004 – CNP Assurances takes over the management of policies sold via the French Treasury, creating its own in-house network of insurance advisors, CNP Trésor.
2005-2006 – After Portugal in 1999, CNP Assurances sets foot in Italy and Spain.
2010 – CNP Assurances acquires a majority interest in MFPrévoyance, thereby strengthening its alliance with France's leading civil service mutual insurers to develop employee benefits solutions.
2008 – The Group expands into Cyprus and Greece.
2014 – CNP Assurances sets in motion its strategic plan to strengthen its partnerships, develop social protection solutions and grow the business in Europe and Latin America. The Group continues to innovate in response to the many changes affecting its policyholders' lives. CNP Assurances plans to be among the first insurers to launch the new "euro-croissance" contract for distribution by its banking partners and to seize the opportunities offered by the "ANI" agreement designed to ensure that all employees are covered by private health insurance.