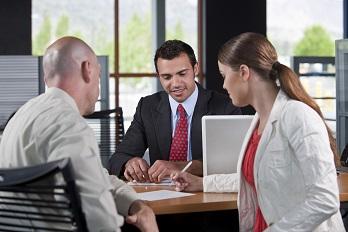 You want to offer term creditor insurance
As France's leading provider of term creditor insurer, with 12 million insureds, CNP Assurances has acquired an unrivalled understanding of policyholder and risk profiles. We have recognised expertise in insuring all types of credit including home loans, consumer loans, revolving credit facilities and restructured debt. Our offers have received a number of awards for innovation.
We partner more than 300 financial institutions of all different shapes and sizes including high street banks, specialist lenders, online banks, Crédits Municipaux social lenders and organisations set up to lend funds under the government's "1% logement" low-income houing scheme.
With a presence in Europe, we can also support you in developing your term creditor insurance offering internationally.
Facilitating term creditor insurance sales through a multi-channel approach
We offer a full on-line application process for term creditor insurance, based on a secure on-line solution (CNPNet) and electronic signatures.
We are the first insurer in the market to propose a full on-line solution to make life easier for borrowers and the customer relationship managers in bank branches. The solution significantly reduces customers' perception of the time required to purchase insurance, limits the bank's back and middle office processes and offers more secure storage of insurance applications.
Flexible management solutions
Each of our partners is provided with the management solution that is best suited to its business model, with very flexible arrangements (authorisation limits, data exchange, reporting, etc.).
Impeccable service
Our aim is to offer a comprehensive, efficient and local service when a difficult situation arises prompting the insured to make a claim.
The 150 experts at our call centre receive regular training. Skilled in handling complex cases, above all they listen to insureds in times of need to help them complete the necessary formalities.
CNP Assurances embarked on a quality programme almost 15 years ago. ISO 9001:2008 certification has been obtained for all of our term creditor insurance processes, from underwriting to policy administration and claim settlement, including the management of partner relations.
A specialised team capable of ensuring broad access to incapacity/disability cover
Our expertise in managing incapacity and disability risks is widely recognised. Our teams are fully trained and committed to the AERAS Convention, which aims to facilitate access to credit and insurance for individuals representing an aggravated risk.
Innovative products. For example:
Incapacity cover based on the insured's actual loss of income.
Limited exclusions.
Unemployment cover combined with assistance in finding a new job, with the following benefits:

Reduction in the unemployment period thanks to an effective outplacement service.
Immediate financial assistance to help cover the costs associated with the search for a new job.
No interruption of loan repayments in the event of an extended period of unemployment.

Very flexible levels of cover.
In an environment where French people cite unemployment as their primary concern, we offer practical support to people who find themselves out of work, helping them to find a new job as quickly as possible.