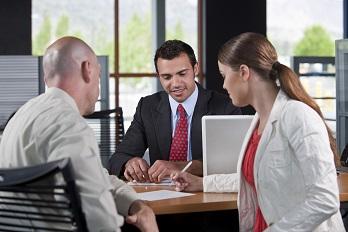 You are looking to enhance your personal risk product range
You are a financial institution. We can work with you to build personalized offers aligned with your customers' needs and your business model, including personal protection solutions or loss and theft cover, which can be sold either with your own products (card, account, etc.) or separately.
Personal risk products with high user value
From term life insurance, educational allowances and funeral insurance to coverage of the risks of everyday life, we can develop products that respond to the different protection requirements of your customers and their families. This might mean, for example, maintaining the same standard of living for the family in the event the breadwinner's death, protecting against the financial consequences of an accident or unforeseen problem, anticipating the consequences of a loss of autonomy, or prepaying funeral costs to avoid adding a financial burden to the emotional strain caused by bereavement.
For example:
Maladie Redoutée provides financial support for policyholders affected by a major health problem such as cancer or a heart attack.
Prévoyance du Locataire renters' insurance covers rent payments in the event of incapacity or unemployment.
Garantie budget: innovative value-line offers
Our value-line offers help to maintain policyholders' standard of living in the event of illness or unemployment, by covering their everyday needs, based on actual expenses or through a fixed payment.
These innovative offers provide an answer to the issues raised by the current socio-economic climate, particularly uncertainties in the job market. They are simple solutions that allow you to address the everyday concerns of your customers and to build customer loyalty.
Practical services to supplement your current offers
Make life easier for your customers by offering them additional services with their bank cards or accounts.
Through our specialized subsidiaries, we can offer services that are designed to meet your customers' specific needs whether they work for a company or a public sector employer, are retired, or are self-employed.
Examples include:
A social assistance call centre to put insureds in contact with government departments or support providers.
Practical assistance, such as for gardening or odd jobs, while the policyholder is recovering from an accident or to enable them to continue living at home.
Legal assistance.
Advice and support in carrying out the necessary formalities before and at the time of retirement.
Assistance for women suffering from cancer.
Help for the carers of the elderly and/or infirm.
An on-call night care offer to help vulnerable people to continue living at home.
Etc.
We will work with you to develop bespoke services that are aligned with your customers' needs and your own objectives. These services are provided through our specialised subsidiaries: Filassistance (Assuristance group), a local personal services specialist and Âge d'Or Services and its network of 160 franchisees, specialised in home care.