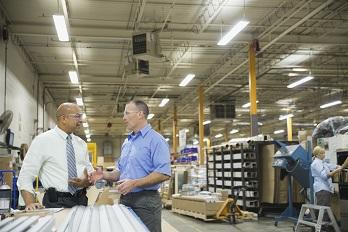 Expand your product offer
If you are looking to enhance your range and offer your customers products that will make their lives easier, CNP Assurances has the answer in the shape of value-line products that can be adapted to your business sector and your customers' needs.
The aim: to support your customers by offering financial assistance in the event of unforeseen problems.
Our value-line offers help policyholders to maintain their standard of living in the event of illness or unemployment, by covering their everyday needs, based on actual expenses or through a fixed payment.
For example, we pay electricity and gas bills in the event of an unexpected problem such as an illness or unemployment (job loss, incapacity following an illness or accident, total permanent loss of autonomy, accidental death.)
Providing answers to your customers' everyday concerns
These innovative offers provide an answer to the issues raised by the current socio-economic climate, particularly uncertainties in the job market. They are simple solutions that allow you to address the everyday concerns of your customers.
For example, the value-line offer for car owners covers fuel, insurance and other operating costs in the event of unemployment or illness. Without breaking their budget, insureds can continue to use their vehicle, which is an advantage when looking for a job.
Innovative guarantees that help build customer loyalty
We can work with you to enhance your range with the inclusion of guarantees that help build customer loyalty, developing personalized offers that are aligned with your strategy and with your customers' expectations.
Whether you are an energy supplier or a telephone company, a retailer or a service provider, we can cover your customers' typical shopping cart, vehicle use or utilities bills.
Optional services, for personalized support
CNP Assurances, via its specialized subsidiaries, can offer services that are specially designed to meet the needs of your customers. For example:
Practical assistance, such as for gardening or odd jobs when recovering from an accident.
Legal assistance.
A social assistance call centre to put insureds in contact with government departments or support providers.
Etc.
We will work with you to develop bespoke services that are aligned with your customers' needs and your own objectives. These services are provided through our specialised subsidiaries: Filassistance (Assuristance group), a local personal services specialist, Âge d'Or Services and its network of 160 franchisees, specialised in home care.