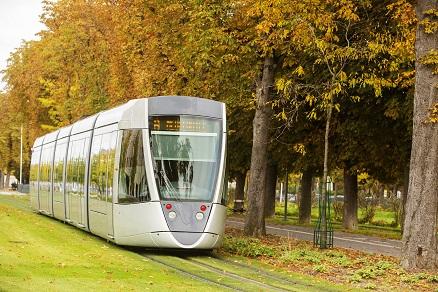 Reducing our environmental footprint
As a service company, our environmental footprint is related to employee behaviour and IT server activity. Everyone in the Group has a role to play in reducing its environmental impact, primarily by effectively managing the three main direct sources of greenhouse gas emissions: paper use, for day-to-day administration and policyholder correspondence, business travel and office building management. Awareness campaigns for teams have helped reduce this impact.
A few examples of CNP Assurances' initiatives:
In personal insurance, direct action by policyholders in support of a responsible economy and the fight gainst climate change is reflected in the selection of SRI funds in savings products.They have been available for many years in each of the flagship unit-linked products available in the individual insurance offerings from CNP Assurances, such as:
- LBPAM Responsable (https://www.labanquepostale-am.fr/isr-et-engagements/notre-offre-isr/id/72);
- Ecureuil Bénéfice (https://www.caisse-epargne.fr/ecureuilbenefices-resp.aspx);
- CNP Développement Durable (https://epargne.humanis.com/information-financiere/cnpdeveloppementdurable).
SRI funds were once again promoted by CNP Assurances' two major partners in 2017. At the end of the year, nearly 187,300 life insurance policies included an SRI fund. SRI assets totalled €806 million at that date, an increase of more than 36% compared with 2016. The inclusion of environmental, social and governance criteria in the management of the assets underlying all our traditional savings products and own funds portfolios is promoted among policyholders.
In its wealth management offering, CNP Assurances offers unit-linked products comprising directly held securities. Eligible securities offered to policyholders are also selected by taking into account exclusion rules on environmental (coal), social (Global Compact) and governance (sensitive countries) issues applicable to financial assets.
In the CNP Assurances Group, videoconferencing and conference calling came into common use in order to cut down on business travel. Consequently, the Group video-conferenced for 11,742 hours in 2015.
As a financial intermediary, the main challenge of lowering CO2 emissions resides in its assets. After almost ten years of tracking carbon wells in its forests, CNP Assurances decided to measure the greenhouse gas emissions of its equities in 2015. Although these emissions are indirect, they make the Group's carbon footprint significantly larger. Their measurement shows the role that investors play in combatting climate change. CNP Assurances set the objective of a 47% reduction in the level reached on 31 December 2014 by 2021. Look at the RSE indicators
Digital conversion of certain media or procedures made headway at CNP Assurances. Almost all requests for applications for Banque Postale have been dematerialised, which has prompted doing away with carbon copies (saving a million copies).
Tracking CNP Assurances's carbon footprint
For 7 years, CNP Assurances has estimated the environmental impact of the most polluting items based on the "Bilan Carbone" method, which include: business travel, paper use and building management.