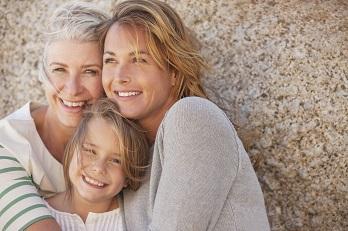 For the protection of all
CNP Assurances's business as a personal insurer places it at the centre of people's lives and the realities of society.The Group focuses on designing cover that is both useful and affordable.
Encouraging access to insurance
A range adapted to the requirements of people on low incomes in France. In cooperation with the distributor partners, CNP Assurances offers products whose minimum subscription amounts are deliberately low in spite of the fixed management costs. The €30 segment represented 19% of life insurance subscriptions in 2016 and 45% of regular payments.
ATD Quart Monde and CNP Assurances launched a funeral policy for people living under the poverty line in 2016.
Developing products and services with a societal benefit
The CNP Assurances group is continually developing its range in order to adapt to the latest developments within the company. This has resulted in an expansion of the existing ranges and the development of targeted prevention services.
Innovative guarantees are proposed in order to overcome problems of dependency, unemployment and ageing. In France for example, in addition to the prevention advice provided by Filassistance International and Lyfe, reduced-rate unemployment guarantees or guarantees offered alongside advice on resuming employment are available.
Caixa Seguradora has launched a 100% digital company " Youse". Established with the first InsurTech in Brazil based on a cooperative entrepreneurial model, Youse proposes motor vehicle and life insurance products exclusively in a digital format with over 1,000 possible combinations tailored to suit the customer.
Extended guarantees
Due to the fact that an increase in tariff or restrictions on guarantees may prevent future projects, especially property related ones, CNP Assurances is strongly committed to facilitating the AERAS agreement and is dedicated to its implementation. For 6 years, our refusal rate of credit insurance policies has stayed below 0.2%. CNP Assurances is also involved in the revision of the AERAS agreement concerning the right to be forgotten. As such, when taking out a credit insurance policy, former cancer patients will be insured according to the general conditions of the contract, without an increase in tariff or exclusion, if, in the case of cancers diagnosed up to 18 years previously, the final date of their treatment programme dates back further than five years, and, if no relapse has occurred, more than 10 years previously for other cancers.
At the same time, CNP Assurances has begun updating clientèle related documents so that those concerned are no longer obliged to declare their previous medical history. Furthermore, with the support of all its insurance partners, CNP Assurances worked on a reference grid that will bring the rates paid by customers who have suffered from certain diseases, including cancer, closer in line with the normal tariff.
Implementing a proactive corporate social responsibility strategy
CNP Assurances has been pursuing a corporate responsibility policy to fight discrimination and to promote equal opportunity, and to prevent risks, particularly psychosocial ones.
This policy has given rise to company agreements (professional gender equality, "generation contract" action plan, employment of persons with disabilities, trade union resources), which contain target figures and action plans.
And many actions such as the following have been carried out in recent years:
New recruitment methods based on skill assessment
Introduction of a reception and integration programme for new entrants
Overhaul of the annual assessment and performance appraisals and introduction of periodic career/professional interviews
Raising awareness about stereotypes and non-discrimination through e-learning for nearly 80% of employees• The CNP Assurances group came 2nd in the annual gender equality ranking of French firms (and first in the insurance sector).
The CNP Assurances group came 2nd in the annual gender equality ranking of French firms (and first in the insurance sector).
CNP Assurances attained a level of 7.36% in the employment of handicapped workers in 2016, up by almost one percent compared with 2015.
A steering committee with the name of "Diversity" is to be established as of 2010.
As a result of this commitment, the diversity Label for CNP Assurances was renewed for the 2nd time in 2016.
Promoting career advancement and skills enhancement
Because we place a priority on recruiting internally before looking for outside talent, and spend the equivalent of over 5% of payroll on training each year, all of CNP Assurances's employees have the opportunity to shape a career path that is consistent with their goals for advancement in the Group's core disciplines, whether in actuarial analysis, finance, sales, information systems or policy administration.
Operations in each of these areas rely on our teams' specialized expertise, which we are deeply committed to enhancing.
Every year, we offer employees the opportunity of attending training courses leading to a diploma so that they can achieve their professional ambitions in line with the Group's strategic objectives.
In addition, as a subsidiary of the Caisse des Dépôts et Consignations Group, we are able to give employees access to a vast network of job opportunities.
One of our key priorities is to strengthen the management skills of our team leaders at all levels of the organisation, whether they are experienced or novice managers. We support them through a variety of dedicated schemes such as leadership workshops, group training courses and individual monitoring programmes, particularly during their first 100 days on the job.
The mobility and training initiatives set up within the Group are led by internal instructors and tutors as well as specialised "point persons", who together provide ample opportunities for developing cross-functional skills and instilling shared values across the organisation.
Ensure good business ethics
The third commitment for a sustainable society is driven by the need to protect the interests of individuals and to respect the general interest. It takes the following form:
measures supporting policyholder security, especially as regards their personal data;
ethics and anti-corruption measures;
prevention of money laundering and terrorist financing;
fiscal transparency;
respect for human rights.