Our commitments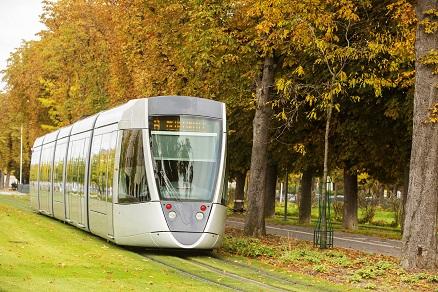 Because our business places us in the centre of people's lives and the reality of today's society, we have a duty to earn our policyholders' trust through our behaviour and our ethical marketing practices. The fact of being present at important points in each policyholder's life gives us a special responsibility. Our deep roots in the public sector, through our membership of the Caisse des Dépôts Group, and the values we share with our two major partner-shareholders, La Banque Postale and BPCE, encourage us to make corporate social responsibility the lynchpin of our daily operations.
Our ambition is to create value for all CNP Assurances stakeholders as a responsible investor and insurer. Our corporate social responsibility approach is designed notably in response to the expectations of our several million policyholders, our 4,700 employees worldwide, our distributors and the issuers of the financial assets held in our portfolio.
As a long-term investor, we also make a significant contribution to economic development, especially in France. Our engagement in the real economy is demonstrated through our growing investments in businesses, infrastructure and property.
We are committed to protecting as many people as possible by offering everyone, without exception, guarantees that are closely attuned to their everyday life and needs, as well as to their budget. That's what we mean by insuring all our futures.
Read about CNP Assurances's commitments for a caring society
We fulfil our economic responsibility through our investments.
This is illustrated by the fact that 81% of assets in policyholder portfolios are managed by applying environmental, social and governance (ESG) screens. Other methods of fulfilling our economic responsibility include promoting the adoption of responsible practices by suppliers and reducing our use of energy and other resources.
Created in 1993 under the aegis of Fondation de France and the sign of life, the CNP Assurances Foundation's mission from the outset was to support public health. It supports projects that advance healthcare and initiatives that encourage belief in the future.
Our Brazilian subsidiary, Caixa Seguradora (formerly Caixa Seguros), has decided to place its programmes to support disadvantaged children and teenagers under the aegis of an institute. The institute supports three types of programme:
social programmes, with Jovem de Expressão for example, which aims to combat youth violence in the suburbs of Brasilia,
environmental programmes, notably with Carbono Seguro which aims to reduce carbon emissions and protect biodiversity,
cultural programmes, to support Franco-Brazilian projects such as the film "Rouge Brésil".
The first institute in Brazil to enjoy the backing of an insurance company, the Caixa Seguros Social Institute raises the profile of the subsidiary's programmes and strengthens its determination to work even harder.