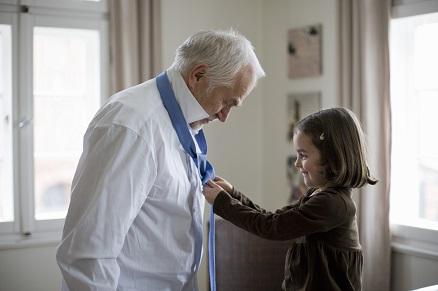 Services
Services that raise the bar in personal protection
One of our hallmarks is our practice of bundling services into every insurance product in the line-up for our partners and customers.
Whether in the area of health, employee benefits, savings or pensions, we are committed to preventing risks and nurturing wellness at every stage of the insured's life.
Beyond providing a purely financial remedy, we take a holistic approach to each life challenge to deliver an appropriate, effective response.
Our vision of service
Our approach to service is guided by a few golden rules:
All services must pass the usefulness test and be sufficient to meet each insured's specific needs.
We propose bespoke solutions by adapting our offer to customer and partner needs, leveraging the expertise of our service subsidiaries, and in local personal assistance services and in-home services through Assuristance and the Age d'Or network. In addition, we are able to propose to our customers and partners a carefully researched catalogue of relevant, responsive services offered by other providers.
Effectiveness is guaranteed by keeping a constant watch over developments in every segment of the social protection market, ensuring that the range of services on offer is technically advanced and aligned with beneficiaries current needs and the needs they expect to have in the future.
Services adapted to every possible life event
In personal risk
In the personal risk segment, we offer services that are tailored to specific needs, from budget counselling to nutritional coaching to in-home care. For example, homebuyers covered by term creditor insurance who lose their job can receive personalized help in finding new employment.
In health insurance
We support the well-being of our customers' employees throughout their lifetime. Through our Carrés Bleus subsidiary, we offer a wide array of services such as medical advice, dental quote analysis, medical and social counselling and wellness recommendations.
Intended for companies and their HR teams, numerous educational tools have been developed to foster health-related communication with employees. By organizing online campaigns as well as defining and designing health alerts and prevention plans supported by impact analyses, we partner customers in their mission to be responsible corporate citizens, furthering their commitment to employee wellness.
In pensions
Anticipating and preparing for retirement is now, more than ever, a key challenge for everyone. This is why we provide employees and self-employed workers with personalised estimates of future retirement income as well as performing financial reviews specifically for retirees.
In long-term care
A pioneer in providing financial and practical support for people faced with a loss of autonomy, we make educational and risk prevention tools available to our customers and partners as well as a broad range of specific services designed to make life easier for insureds and their loved ones.
Created in 1991, the Age d'Or Services network provides nearly a million services per year to seniors, disabled persons and institutions in France (e.g. social assistance centres, special needs education centres, sheltered workshops and appointed guardians). Its major challenge is to make life easier for people with long-term care needs so that they can continue living safely in their own homes.
With more than 180 locations in France and the overseas departments and territories, there will always be a local Age d'Or Services branch is close at hand to meet the insureds' needs.
The network is certified to France's AFNOR – NF X 50-056 "NF 311 in-home personal services" standards.
Age d'Or Expansion, the company that leads the network, has been a CNP Assurances subsidiary since 2001.
In Brazil, we have developed Amparo, a funeral insurance product for low-income households.
Offering cover in the event the family breadwinner dies, causing an abrupt loss of revenue, policies start at BRL 2.50 per month (less than €1). Amparo doesn't just cover the cost of the funeral, it also offers help in carrying out the related formalities and provides food aid for the family for three months.