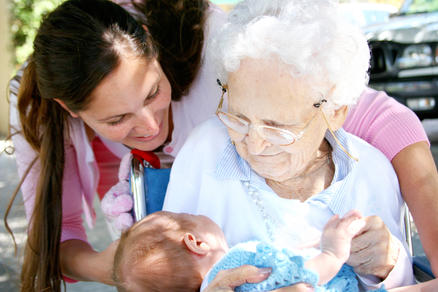 Life insurance
The lifetime insurer
France's leading life insurer for over two decades, CNP Assurances currently serves some 13 million savings and pensions policyholders worldwide.
To meet individual needs, we have developed a range of products that reflect the diversity of our customer base, taking into account such factors as age, personal wealth, income level, risk appetite and, of course, life goals.
What is life insurance for?
Life insurance is a savings solution that can be adapted to your personal future plans and subsequently adjusted as those plans change, from financing a project, putting money aside for a rainy day and protecting the family from the consequences of unforeseen events, to achieving capital growth, saving for retirement, or preparing to pass on capital to the next generation.
Life insurance offers certain tax benefits compared with other savings products. For example, the interest earned on the contract is rolled over and is taxed at a reduced rate when the contract is surrendered, and the death benefit is exempt from inheritance tax. These attributes make life insurance a unique product that combines security with flexibility:
Traditional savings products include a capital guarantee (net of the loading) and the interest earned over the life of the contract is locked in, regardless of how financial markets are faring.
Unlike buy-to-let property investments, life insurance policies allow savers to access their capital at any time.
Policyholders can designate the beneficiary(ies) of their choice.
Our concept of life insurance: affordability and security
CNP Assurances designs and manages life insurance contracts that are distributed by its partner networks.
As a company with its roots in the public sector, CNP Assurances is committed to making its products affordable. Our life insurance policies distributed through La Banque Postale and the Caisses d'Epargne can be purchased for as little as €100.
We have wasted no time in developing a "euro-croissance" product without waiting for the legal framework to be finalised. "Euro-croissance" is a new generation life insurance contract that responds to consumers' emerging need to build up savings over the long term, while also meeting demand for investment in the real economy.
The financial crises of recent years have encouraged private banking customers to look elsewhere and many of them are now choosing financial partners for their solidity and reliability. CNP Assurances fits this profile. We have put together a team of experts in every relevant skill area to lead the development of our wealth management offering.
When you entrust us with your savings and your projects, we make it our duty to manage your money prudently.
Products and services for everyone
Life insurance allows you to invest not only in a traditional savings account, in order to benefit from a capital guarantee and to lock in the yield, but also in a wide variety of unit-linked funds, with the option of managing your own portfolio or relying on professional asset managers.
We offer a full range of traditional savings products, savings contracts with a unit-linked formula and endowment policies. These products are distributed in France and worldwide according to the specific needs of each market.