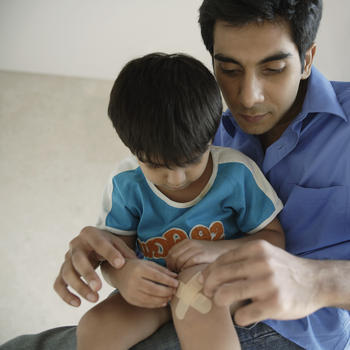 Health and prevention
In a shifting social protection landscape – with the "ANI" agreement, the Hamon Act and the Leroux Act in France, not to mention the economic slowdown, new sources of vulnerability and the aging of the population – CNP Assurances views its role as consistently supporting policyholders' well-being. We assist our customers and partners in their mission to protect the health of the insureds, as part of a sustainable, caring commitment to affordable healthcare.
We contribute to the well-being of our policyholders throughout their lifetime, providing risk prevention, health, personal risk and pension services and solutions to support independent living. Everyone has a critical need to preserve their health, both at work and in their private life. Our challenge is to empower the insured to take charge of their own health through proactive prevention.
Prevention is better than cure
In line with our mission as an insurer to provide life-long support for policyholders, in 2003 we pioneered the integration of targeted assistance and prevention services in life insurance/savings and long-term care insurance contracts.
Our commitment to providing everyday assistance is reflected in our health insurance solution for women cancer sufferers that offers support services for them and their families from diagnosis to treatment.
Financial assistance is no longer an adequate solution for people facing a loss of autonomy. Today's imperative is to prevent them from becoming isolated while enabling them to stay in their homes as long as possible in optimal conditions of comfort and safety, with the constant aim of minimizing accident risks.
Lyfe, a digital well-being and helath services platform
CNP Assurances supplements the approach of providing assistance at the time of unexpected events with an approach providing services at any time of a customer's life. This is the role of its Lyfe digital platform For its official launch at the end of 2015, it offered five services with high added value: 24-hours a day online health advice, personalised remote coaching based on 500 criteria, arranging scanner and similar appointments at very short notice, preparation of detailed personalised medical reports within half a day, or diagnosis of the home support services for a relative losing their independence. New services are to be added to the platform every three months.
CNP Assurances offers its Lyfe platform to its distributor partners, led by mutuals, and to businesses and local authorities, with the possibility of selecting the services of interest to them and of tailoring the content to suit their image.
More about lyfe.fr
Healthcare for all: the Brazilian example
We have operated in Brazil's health insurance segment since 2011 through our local subsidiary Caixa Seguradora (formerly Caixa Seguros).
Having a supplementary health plan is many Brazilians' dream, second only to owning their home. Take the example of dental care: only 10% of Brazilians have insurance cover for these costs, leaving around 180 million uninsured.
Caixa Seguradora creates innovative, value-added products for companies and individuals. Its health and dental insurance solutions include a wide range of services from home care to support for families in difficulty. In particular, the subsidiary addresses the needs of a large chunk of the Brazilian population – including the 20 million people who have never seen a dentist – by delivering high quality services at low prices via an extensive network of professionals spanning the entire country.