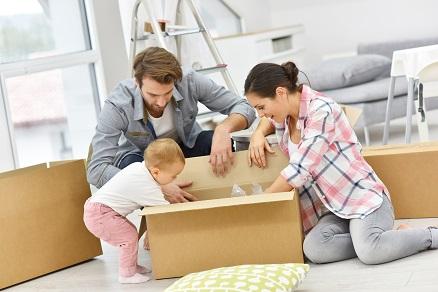 Guarantee
For more than 15 years, CNP Caution has offered solutions in the area of guarantees for real estate loans in the retail market. The guarantees are provided under partnerships with financial institutions to meet their customers' needs.
This service complements the creditor insurance service offered by CNP Assurances which provides protection for the customer and a guarantee for the lender in the event of death, disability and inability to work.
What is a guarantee?
When buying a new or existing property, the bank that finances the transaction systematically requires a guarantee to cover risks of unpaid debts. The guarantee delivered by CNP Caution is granted after review of the borrower's application. It enables the bank that has granted a real estate loan to be covered against the risks of unpaid debts in cases where they are not covered by death, disability or unemployment insurance.
What is the cost of the guarantee?
In exchange for the guarantee granted, the borrower pays a guarantee fee which is a percentage of the amount of the loan. This guarantee fee, paid when the funds are released, is not refundable. Contrary to a mortgage loan, the guarantee does not involve mortgage fees or notary costs and does not require any loan cancellation.
How does the guarantee work?
In the event of non-repayment of the loan, and unless this is covered by creditor insurance, CNP Caution pays the bank on behalf of the borrower. CNP Caution subsequently takes action against the borrower to obtain repayment of its claim.
CNP Caution
CNP Caution is an insurance company with a share capital of €258,734,553.36. It is a fully-owned subsidiary of CNP Assurances. The board of directors is chaired by Mr Yves Couturier, member of the Executive Committee of CNP Assurances. Mr Guillaume Kuch is the Chief Executive Officer.