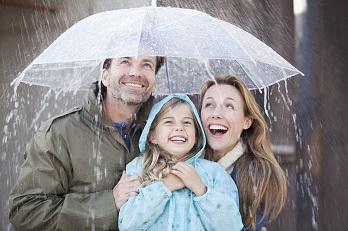 Your need: Insuring your loan, whatever the risks of everyday life
You want to take out a loan to purchase a residential property?
Whether you want to become a home-owner or invest in a buy-to-let property, term creditor insurance will help ensure that you can bring your project to fruition. In the event of your death, the policy will cover payment of the balance outstanding on the loan, while in the event of incapacity or disability, your repayments will be covered for a certain period (read the policy terms and conditions).
You can also adapt your cover to your specific needs, by choosing additional options such as unemployment insurance covering your repayments for a certain period with the optional inclusion of help in finding a new job.
Choosing CNP Assurances means securing the robust support of France's leading provider of term creditor insurance in dealing with the consequences of life's unforeseen events.
Our term creditor insurance policies are distributed through various partners:
Our banking partners
Our term creditor insurance cover is available from various financial institutions including La Banque Postale, the Caisses d'Epargne and Crédit Agricole.
Ask your banking advisor for details.
Our partners in Europe and Latin America
We have also developed personal risk products that are distributed by our partners in Europe and Latin America.
Our social protection partners
We develop and manage term creditor insurance products for our mutual insurance partners and also for partner companies such as the organisations set up to lend funds under the government's "1% logement" low-income housing scheme.
Ask your mutual insurer or your company for details.