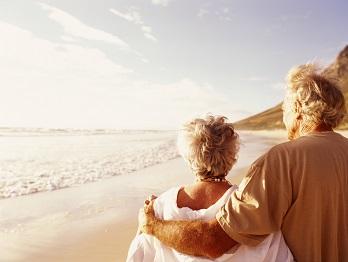 Prepare and enjoy your retirement
You're not sure that you will be able to balance your budget once you retire. You want to receive additional income once you stop working.
To prepare your retirement with CNP Assurances, you can either contribute to a group pension plan set up by your employer, or you can purchase a private pension plan.
A private pension plan is a contract that is aligned with your savings capacity. The PERP private pension solution offers certain tax benefits, but does not allow you the option of withdrawing your savings before retirement if the need arises.
To enjoy your retirement, your basic pension may be topped up with regular income from your PERP contract or an annuity contract, or the payout from an endowment contract.
As France's leading personal insurer, we have 160 years' experience of developing and managing pension products. By choosing CNP Assurances to help prepare your retirement, you can be confident that the product and services you receive will be of a high quality.
Our insurance contracts offering peace of mind during your retirement are distributed through various partners:
Our banking partners
CNP Assurances is a long-term partner of La Banque Postale and the Caisses d'Epargne.
La Banque Postale distributes products insured by CNP Assurances.
The Caisses d'Epargne distribute products insured by CNP Assurances.
Ask your insurance advisor for details.
Visit the La Banque Postale website
Our social protection partners
We develop and manage savings products on behalf of mutual insurance companies, non-profits, local authorities, companies and other partners, including employee savings plans through InterExpansion Fongepar.
Contact them for more information.
Our partners in Europe and Latin America
We have also developed personal risk products that are distributed by our partners in Europe and Latin America.