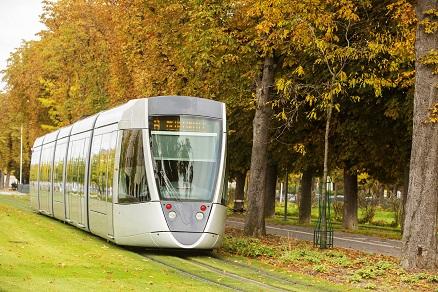 Reducing our environmental footprint
As a service company, our environmental footprint is related to employee behaviour and IT server activity. Everyone in the Group has a role to play in reducing its environmental impact, primarily by effectively managing the three main direct sources of greenhouse gas emissions: paper use, for day-to-day administration and policyholder correspondence, business travel and office building management. Awareness campaigns for teams have helped reduce this impact.
A few examples of CNP Assurances' initiatives:
In the CNP Assurances Group, videoconferencing and conference calling came into common use in order to cut down on business travel. Consequently, the Group video-conferenced for 11,742 hours in 2015.
As a financial intermediary, the main challenge of lowering CO2 emissions resides in its assets. After almost ten years of tracking carbon wells in its forests, CNP Assurances decided to measure the greenhouse gas emissions of its equities in 2015. Although these emissions are indirect, they make the Group's carbon footprint significantly larger. Their measurement shows the role that investors play in combatting climate change. CNP Assurances set the objective of a 20% reduction in the level reached on 31 December 2014 by 2020.
Digital conversion of certain media or procedures made headway at CNP Assurances. Almost all requests for applications for Banque Postale have been dematerialised, which has prompted doing away with carbon copies (saving a million copies). The half-yearly financial reports sent to clients have also been dematerialised, which has saved three million bulk mailings for the Caisse d'Epargne network and 1.9 million bulk mailings for the La Banque Postale network.
Tracking CNP Assurances's carbon footprint
Tracking CNP Assurances's carbon footprint
For six years, CNP Assurances has estimated the environmental impact of the most polluting items based on the "Bilan Carbone" method, which include: business travel, paper use and building management.
CNP Assurances wishes to consolidate its greenhouse gas emissions to the level of all its consolidated subsidiaries. For the past two years, this report has been based on available environmental reporting data already in place, which is focused on major sources of emissions: electricity, gas, fuel, paper use, waste and commuting. It also includes refrigerant gas (minor in terms of emissions), purchase of services, freight (minor in terms of emissions), commuting to work and visitors.
It was done based on the Bilan Carbone® methodology and on the ADEME's (French Environment and Energy Management Agency) base carbone.
Partial greenhouse gas emissions for the CNP Assurances Group come out to 9,980 teq CO2, or an average of 2.10 teq CO2 for 4,740 employees. The Group's most polluting items are business air travel (4,130 teq CO2) and electricity consumption (3,250 teq CO2).