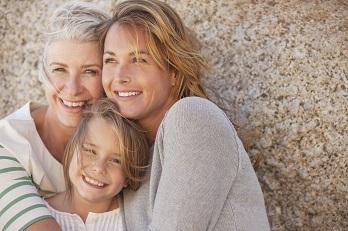 For the protection of all
CNP Assurances's business as a personal insurer places it at the centre of people's lives and the realities of society.The Group focuses on designing cover that is both useful and affordable.
Meeting an essential need
The economic crisis is threatening the pillars of our welfare systems. Health insurance reimbursements are being reduced, as is the payment period for unemployment benefits, while the pay-as-you-go pension system's viability is being called into question by the imbalance between generations. The future is more uncertain and the protection afforded by insurance is more useful than ever, particularly for the most vulnerable and poorest members of society. All of this confirms the importance of CNP Assurances's social responsibility role and the appropriateness of the choice made many years ago to offer insurance solutions for all of our futures.
A subtle balance
Our expertise is based on 160 years of observations and calculations. We have improved our analysis of risks with every passing year and every new event. In health insurance, we take full account of the advances in medical care and treatment that help to reduce the level of risk. At the same time, we have become experts in the art of pooling risks, while the size of our business means that we have a broad calculation base.
By balancing a high quality assessment of insurance risks with rigorous management of guarantees, we are able to drive down insurance premiums.
Affordable premiums
Reflecting our unflagging commitment to preventing financial exclusion, we deliberately offer products with low minimum premiums or investment amounts, despite the extra administrative costs. The €30 tranche represented
20% of new money invested in life insurance contracts in 2015, and 46% of regular deposits.
In Brazil, the Caixa Seguradora g roup was the fi rst insurer to enter the Brazilian micro insurance market, with the Amparo contract launched in 2011. More than 200,000 Amparo contracts have been sold to date. In 2015, Caixa Seguradora launched a micro credit insurance product, Familia Tranquila, which covered 66,800 micro entrepreneurs at 31 December 2015.
Extended guarantees
Due to the fact that an increase in tariff or restrictions on guarantees may prevent future projects, especially property related ones, CNP Assurances is strongly committed to facilitating the AERAS agreement and is dedicated to its implementation. For 6 years, our refusal rate of credit insurance policies has stayed below 0.2%. CNP Assurances is also involved in the revision of the AERAS agreement concerning the right to be forgotten. As such, when taking out a credit insurance policy, former cancer patients will be insured according to the general conditions of the contract, without an increase in tariff or exclusion, if, in the case of cancers diagnosed up to 18 years previously, the final date of their treatment programme dates back further than five years, and, if no relapse has occurred, more than 10 years previously for other cancers.
At the same time, CNP Assurances has begun updating clientèle related documents so that those concerned are no longer obliged to declare their previous medical history. Furthermore, with the support of all its insurance partners, CNP Assurances worked on a reference grid that will bring the rates paid by customers who have suffered from certain diseases, including cancer, closer in line with the normal tariff.
The most advanced responses to the challenges of today's society
CNP Assurances keeps pace with changes in society, constantly updating the offer to provide better insurance cover for all our futures. Research conducted by the academic programmes that we support provide a basis for our consideration of the challenges created by the ageing population. Working groups studying major diseases help us to update our knowledge of treatment options and risk profiles. We use this intelligence to adjust our cover. Insurance contracts are now being offered with integrated assistance services, such as support for female cancer sufferers or help in preparing for retirement, while Protection active emploi unemployment insurance combines financial support with personalised help in finding another job.
Two approaches to monitoring customer satisfaction
In addition to studies carried out with the distribution partners, the Group's entities conduct research to anticipate new needs arising from emerging social and demographic trends.